Wow it has been a long couple of months! I've been working my butt off with the rest of the tech crew for our one act. I have devoted three years of my life to this program along with many other students. We have lost year after year, but finally after two years of emotional draining, tears, laughter. comradeship, and loss we have finally made it to the SETC!!! (South Eastern Theater Conference) And we shall be one of two schools representing our whole state! I'm so freaking pumped!
I'll do my best to keep updating all my comics that I currently have going just to let you know.
Also I have some cute news as well.
Check out what my family got a few weeks ago.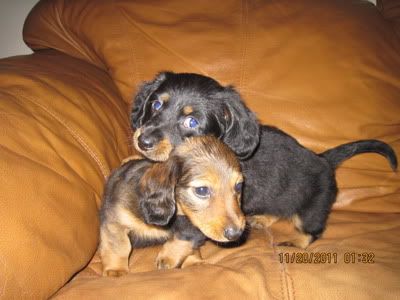 They're both girls and their names are Harley (The black one) and Quinn (the brown one) Together they are Harlequin!!!